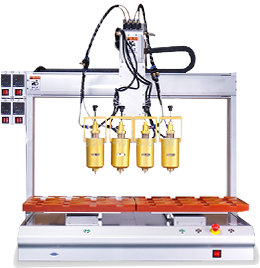 ST Outdoor
ST Series comprises laser systems for different laser effects purposes that are different from conventional laser systems. It projects a multitude of laser dots, and different colors including white can be applied, as well as various fade and strobe effects.

Blue Laser 445nm+fluorescent Tech effects on optional. But with this laser effect, there are three optional emitting colors: white, yellow, and colorful.

IP65 Sealed housing and highly compact, applicable for outdoors permanently installed projects.
Specification
Model
ST2000-RGB, ST-W2, ST-Y2, ST-CF2
Light Source

R638-300mW; G520-350mW; B450-1500mW;




Or Blue-450nm

Effect
Random Light Spot - Gypsophila/Starry Burst
Emitting Color

Seven colors( Red, Green, Blue, Cyan, Yellow, Pink, White);

White only, Yellow only, Colorful only;

Coverage
>1482 (> 1600 sq. ft)
Power Supply
AC100-240V50/60Hz,~20W consumption
N.W

(Outdoor V.):3.04kg

shipping Weight
(Outdoor V.):5.0kg
Hello, please leave your name and email here before chat online so that we won't miss your message and contact you smoothly.